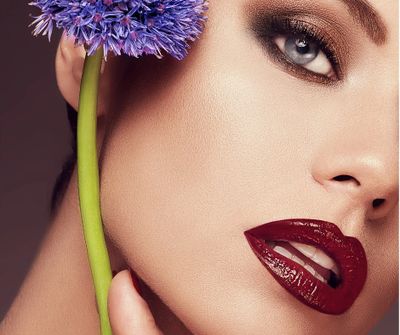 "Great class! Very informative. I learned so much about how and why the skin acts and reacts the way it does. I have a completely new perspective on skin care. I highly recommend this class to anyone in or seeking a career in the esthetic field. It has changed the way I think about the skin and how to better analyze & treat it!"
"Very informative. I absolutely loved this class. It makes me excited about esthetics & renews my energy in learning!"
"It's great to have education with no pushing of products or devices. Loved the class presenters! Thank You!"
"These ladies are awesome! Can't wait to take more classes from both in the future Thank you for sharing your expertise with us!!"
"I believe this class is fascinating and needs to be a required course."
"Love these presenters! They are so knowledgeable and love sharing."
"Dr. Madigan-Fleck is fantastic! She has an amazing ability to clearly convey complicated topics and makes it easy for anyone to understand. She has excellent speaking skills and PowerPoint presentations and ensures practical application in her classes as well! You can't take a class from Dr. Madigan-Fleck and walk out without learning a lot! She is truly a woman you would be lucky to learn from!"
"I loved my experience with everyone here and I look forward to putting what I've learned to work! What an amazing, very knowledgeable educator. It was a real honor to be here!"
"What a great lecture in Delray Beach this weekend. Thank you for continuing to keep our professional striving for the next level."
"Dr. Erin Madigan - Fleck has been a true inspiration for me thru my entire esthetic career. I have been fortunate enough to have taken her classes and she has always been there for any questions I may have even after training. She is an AMAZING teacher and mentor!
"
"I recently took a class with Dr. Madigan. Having been a student of hers when I was in esthetic school I knew I was in for a treat. What I got was a wealth of knowledge that clearly came from a person that's dedicated their life to researching every aspect of skincare. My passion in skin care has increased immensely. I cannot wait to take more classes with her."
"Please make your classes longer!! I loved it!"
"Very informative! I will look for your classes again!
"Great information! Love the instructors!"
"These ladies are awesome- Thank you for sharing your knowledge!"
"Loved Dr. Madigan - Very Engaging! - great content thank you!"
"Great topics and visual aids. This class went by too fast for it to be four hours - More!"
"Excellent! Alex Zani was on target- excellent subjects! "
"Loved Dr. Madigan- My favorite class at the show- incredible!"
"Wonderful- wish the class was longer!"
"Very interesting topics - wonderful explanations and handout materials - Thank you!"
"All the information was extremely relevant to my career - all estheticians should take this training".
"Wonderful information, great instructors and so much knowlwdge!"
"Dr. Madigan's presentation was easy to follow- too bad it was only 4 hours! Thanks so much!"
"Absolutely loved the Ingredient Technologies presentation - I will definately take more training from these ladies! "
"Always a pleasure sitting in lectures from these two ladies."
"Dr. Madigan-Fleck is such a plethora of information - we are so blessed to have her locally in Atlanta."
"The Holistic & Integrative Class excceded my expectations- with the variety, amount and practical information presented. One of the best continuing education classes I have ever attended. The information was thorough and informative - Thank you!"
"The interaction with like-minded individuals and the content of the class was awesome! It was over too soon!"
"The class was great - I wanted it to be longer!"
" I loved the class so much! I wish we had more time - Dr. Madigan- Fleck is truly passionate about education and teaching. I will definitely be back for more classes"
"Dr. Madigan - Fleck is an amazing woman- This class is the best class I have taken in the eight years I have been an esthetician"
"I learned so much information that I can take back to my treatment room"

The Holistic class was perfect! I want to take this class again - I loved the information about aromatherapy"
"I especially appreciated the hands-on - it helped me to better understand some of the other holistic classes I have taken online."
"This class exceeded my expectations - the variety, amount of information, and I really liked the practical portion of the class"
"One of the best continuing education classes I have ever taken - Highly informative and very thorough".

"Dr. Madigan-Fleck is a plethora of information! I can't wait to incorporate what I have leaned in my practice."